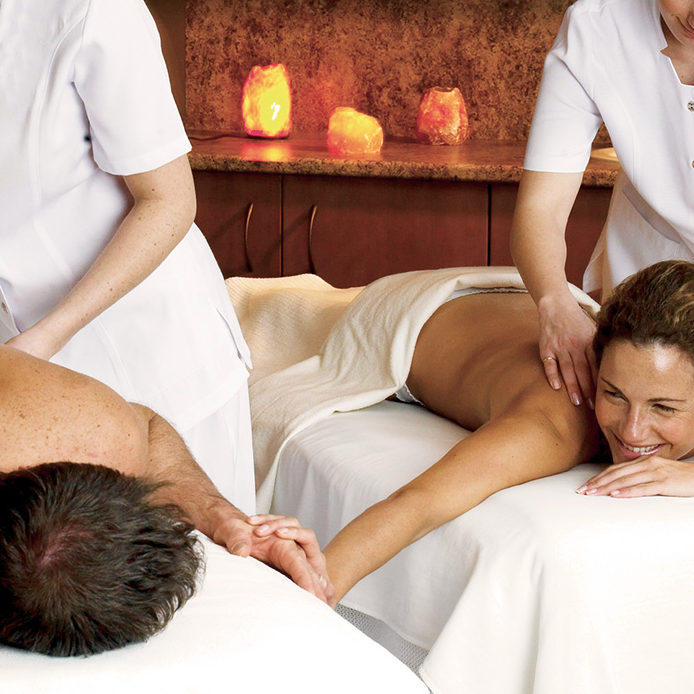 +1 Room
Couples, Mother & Daughter, Father & Son, or Friend's Day Out - some experiences are best shared. Our +1 Massages will allow the two of you to share time together.
*NOTE: Facials are also available in our +1 Room! Because skin types vary from person-to-person and this is a service for two, +1 Facials can be a combination of any two of our facial services. If you are interested in an appointment for facials in our +1 Room, please call us to book an appointment.
The kneading and long strokes used in Swedish massage increase circulation, improve skin and muscle tone, and soothe tired muscles - $190 to $270.
The therapeutic techniques of deep tissue massage not only include the benefits of Swedish massage, but also help to release trigger points, interrupt restrictive muscle patterns, and increase range of motion. This massage is most effective for those who do repetitive motion or are physically active - $210 to $290.
A combination of any two of our facial services. +1 Facials must be booked over the phone - $170 to $280.
When booking your service online, you will be prompted to select a "desired appointment day." After your purchase is processed, you will receive a call from our front desk to confirm the official date and time of your service(s).
We will do our very best to get you scheduled on the day of the week that you selected, but circumstances might not always allow this. We thank you in advance for your cooperation and we look forward to serving you!