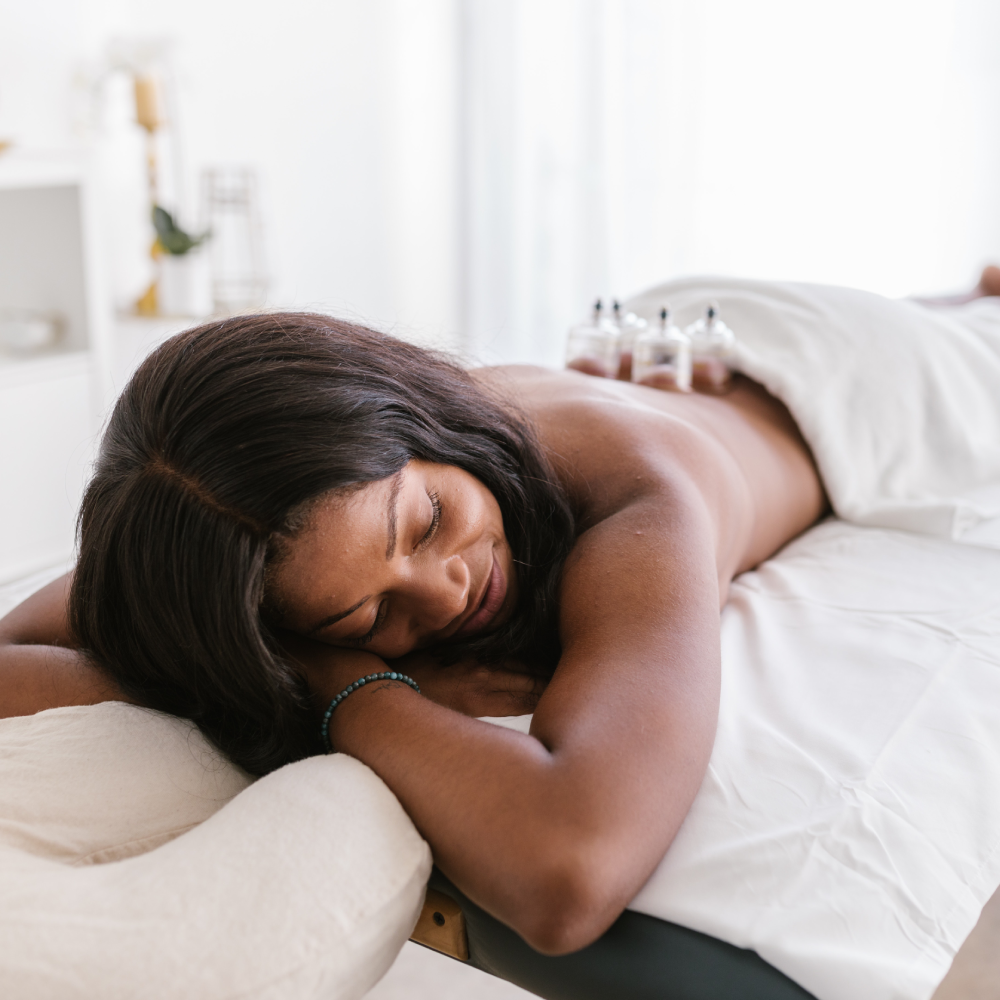 Cupping
Cupping is a therapeutic treatment that involves placing glass or resin cups on the skin and creating a vacuum that draws the tissue up into the cup. This increases blood flow and circulation promoting the body's own natural healing reflexes and loosens the fascia or connective tissue. It is similar to the way deep tissue massage can be used to break up scar tissue and reduce pain.
Our standard cupping offering - $40.
Enhance your cupping treatment with a one hour Swedish massage - $135.
Enhance your cupping treatment with a one hour Deep Tissue massage - $145.
When booking your service online, you will be prompted to select a "desired appointment day." After your purchase is processed, you will receive a call from our front desk to confirm the official date and time of your service(s).
We will do our very best to get you scheduled on the day of the week that you selected, but circumstances might not always allow this. We thank you in advance for your cooperation and we look forward to serving you!