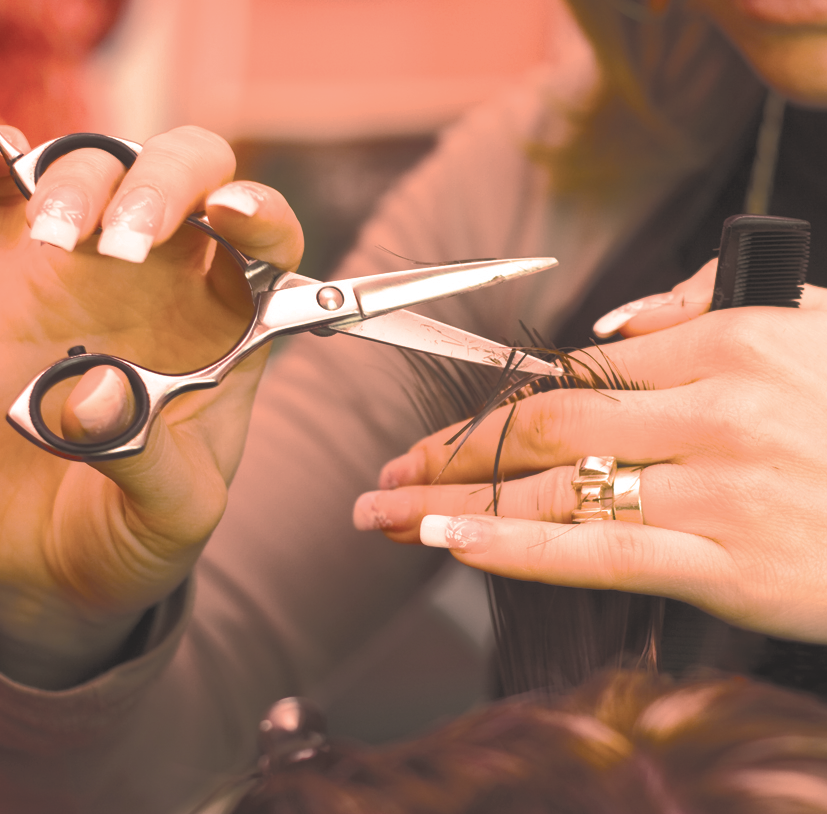 Hair
We want your salon experience as unique and memorable as you are. We will consistently bring you the freshest style and ideas by keeping up with the current trends and constantly educating ourselves. All of our stylists support one another in their personal strengths and goals and we promise to pay close attention to the details of your service, exceed your expectations, and keep you coming back for more.
*NOTE: In addition to services that can be purchased online, we also offer haircuts, coloring/foil treatments, and updos. However, these are unable to be booked online because of the variance in price. If you are interested in one of these services, please call us to book an appointment.
Our hair services include Men's and Women's Haircuts* (see note), Bang Trims ($15), Beard Trims ($15), Shampoo & Blow Dry ($35), Flat Iron Styling* (see note), Curling Iron Styling ($40), Updos* (see note), Intensive Replenishing Masks ($20), Coloring & Foil Services* (see note), Eyebrow Tinting ($30), Eyelash Tinting ($30), and Lash Lifts ($80).
When booking your service online, you will be prompted to select a "desired appointment day." After your purchase is processed, you will receive a call from our front desk to confirm the official date and time of your service(s).
We will do our very best to get you scheduled on the day of the week that you selected, but circumstances might not always allow this. We thank you in advance for your cooperation and we look forward to serving you!